Escoda Synthetic Set - Comics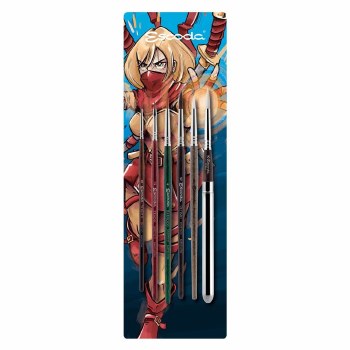 Escoda
Escoda Synthetic Set - Comics
8426296665600
€62.50 €55.95
This is a great set from Escoda especially compiled to meet the needs of artists creating illustrations, anime and manga artworks. It features a range of brushes covering most requirements for these styles. A great gift set.

This set includes 1 of each of the following:

Versatil Series 1540 size 0 - for details.
Prado Series 1460 size 2 - for profile drawing.
Barraco Series 1410 size 4 - a hard brush to draw lines.
Ultimo Series 1525 size 6 - with large fluid retention for colouring large areas.
Perla Series 1435 size 6 - high precision and ideal liquid retention for letters.
Perla Series 1438 size 8 - travel brush with good liquid retention ideal for large areas.