Painting On Pottery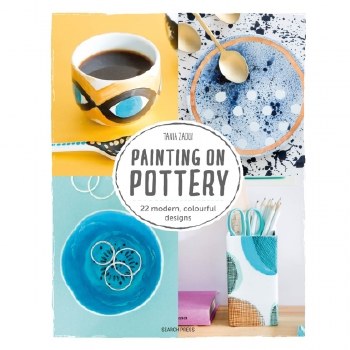 Search Press
Painting On Pottery
9781782217602
€11.95
By Tania Zaoui

Inspiration and ideas for painting beautiful ceramic pieces for the home.

Transform your plain pottery into exciting, colourful and contemporary pieces for the home in a trice! You don't need pottery classes, or even a kiln to glaze your creations - you can make gorgeous items quickly and easily by painting plain, shop-bought ceramic items and baking them in a domestic oven.

With 22 colourful projects to make, there are decorative plates, bowls, cups and pots, vases, a lamp and even earrings and a necklace. With simple techniques to follow, all explained in clear and simple terms, you just need a few brushes, some ceramic paints and some plain pottery and away you go! If you love painted ceramics, patterns and making little gifts this book is for you!