Pastel Card Pad Assorted 30x40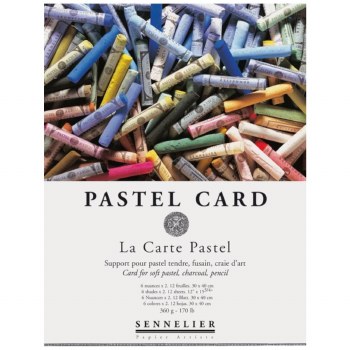 Sennelier
Pastel Card Pad Assorted 30x40
3046450378976
€54.99 €49.50
30x40cm 12 sheets
360gsm
Sennelier Pastel Card, is for all drawing techniques: soft pastel, charcoal and graphite. This surface is created with finely ground (pH neutral) natural cork applied to a 170lb (pH neutral) board and creates a soft sand-like surface.

Contains 12 sheets of 6 colours.
2 x each Antique White, Sand, Sienna, Light Blue Grey, Dark Blue Grey, Light Grey.